Last week, after the deaths of Alton Sterling and Philando Castile in Baton Rouge and Minneapolis, respectively, and the deaths of five police officers in Dallas, we at The Chart were once again, like many others in our community, left outraged and saddened by the violence and hate that continue to plague this country. We've been reading lots of thoughtful responses to the shootings, checking out guides on self-care and self-education, and looking at ways that artists are responding to systemic injustices.
We've put together a reading list to share some of these exhibitions and resources that are primarily related to art and artists' responses. It is, of course, an incomplete list, so we encourage you to share your thoughts and add other articles, guides, lists, or media in the comments below that you think our readers should know about.
---
In Museums & Galleries
Raging at Racism, from Streets to Galleries
The New York Times: Holland Cotter, January 22, 2015
"As a genre, [political art] does have problems. It easily can be too obviously on-message, seeking agreement followed by action. Even a fair amount of the work in Response (sic) is of this sort. It isn't in the business of giving you sigh-over beauty, though there are some surprising delicacies here. … In the end, it's the show as a whole, its massed voice, that is so impressive, and heartening. … The take-away message from seeing it and the Grey Gallery show together is how little has changed: Economic inequity, class division and racism are as potent and intransigent as ever."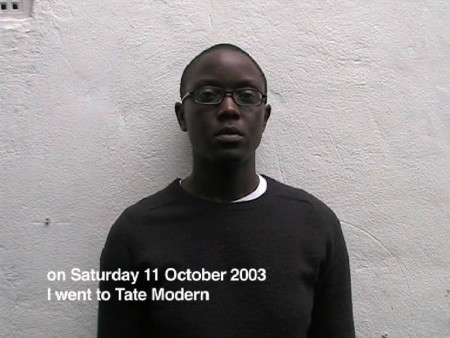 An Exhibition About Black Lives, with a Gendered Focus
Hyperallergic: Seph Rodney, May 13, 2016
Rodney reviews the show I Can't Breathe at the Art Gallery at the College of Staten Island, which was on view earlier this spring. The exhibition, curated by Siona Wilson, focused on the "centrality of women in the #BlackLivesMatter movement" and the "convergence of queer politics" as a foundation for intersectionality.
MOCA's Black Lives Matter event turns into community forum
LA Times: Jessica Roy, July 8, 2016
Geffen Contemporary recently hosted an event called "What is Contemporary? Black Lives Matter: Patrisse Cullors and Tanya Lucia Bernard in Conversation". The talk between Cullors (one of the founders of the movement, link below) and Bernard (the art and culture director for Black Lives Matter) turned into a forum on the same evening at the Dallas events. There is currently no transcription of the event, but we'll update this post if one becomes available.
How Do Black Lives Matter in MoMA's Collection?
MoMA.org: Thomas J. Lax, July 9, 2016
Lax, Associate Curator of MoMA's Department of Media and Performance Art, cites three recent additions to MoMA's collection as examples of anti-black racism over the past 50 years. He looks at Steffani Jemison's 2010–11 video, The Escaped Lunatic, Faith Ringgold's 1967 painting American People Series #20: Die, and Kerry James Marshall's Untitled (policeman) from 2015 in the contexts in which they were made.
Black Bodies, White Cubes: The Problem with Contemporary Art's Appropriation of Race
ARTNews: Taylor Renee Aldridge, July 11, 2016
Aldridge investigates a "new wave of contemporary work influenced by racial injustices" with questions for both artists and institutions about the complexities of representation, context, politics, and power.
Artists have made systemic racism look sexy; galleries have made it desirable for collectors. It has, in other words, gone mainstream. With this paradoxical commercial focus, political art that responds to issues surrounding race is in danger of becoming mere spectacle, a provocation marketed for consumption, rather than a catalyst for social change.

— Taylor Renee Aldridge
---
Artist Responses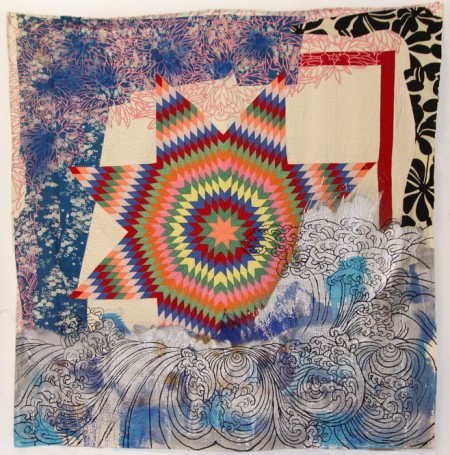 Black Lives Matter: Should Artists Respond to the Movement? 
The Aesthete: Antwaun Sargent, February 2015
In an answer to the Smack Mellon exhibition Respond in 2015, Sargent asks nine contemporary black artists, including Shikeith, Rashaad Newsome, Sanford Biggers, and more, to answer the question: "Do you think black artists should respond to the events surrounding the Black Lives Matter Movement?"
In Response to Police Brutality, Artist Dread Scott Updates Historic Protest
Artnet: Rain Embuscado,
Dread Scott's A Man Was Lynched by Police Yesterday (2015) was added as a last-minute addition to a show at Jack Shainman Gallery.
Patrisse Cullors: Artist, Organizer, Freedom Fighter
Cullors is one of the founders of the Black Lives Matter movement. Her personal website has articles and essays on the background, history, and mission of Black Lives Matter, which demonstrate how she has merged art and activism.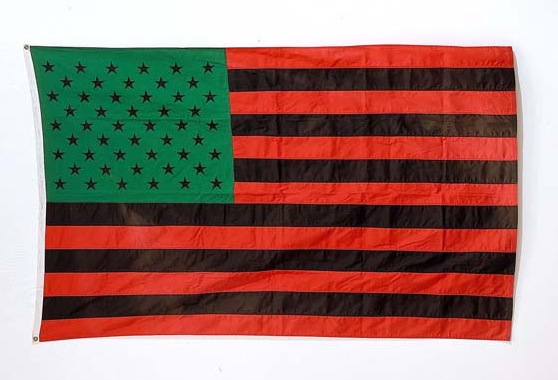 David Hammons
Five Decades at Mnuchin Gallery, March 15 – May 27, 2016
Conceived by the artist himself, the installation incorporates never-before-exhibited photographs from Hammons' personal collection documenting key works and performances throughout his career.
Carrie Mae Weems is best known for her photography, focusing on issues of racism, sexism, gender, politics, and identity. Weems won the 2016 National Artist Award1 and a prestigious MacArthur Foundation "Genius" Award in 2013.
The Studio Museum in Harlem is the nexus for artists of African descent locally, nationally and internationally and for work that has been inspired and influenced by black culture. It is a site for the dynamic exchange of ideas about art and society. Its next exhibition, Alma Thomas, goes up on July 14th.
---
Syllabi & Resources
Black Lives Matter Reference Guide
Medium: Malcolm Teller, July 8, 2016
In this extensive reference guide, Teller asked librarians via facebook for help compiling a syllabus on the Black Lives Matter movement's background, philosophies, literature, educational resources, and art. The result is an extensive list encompassing Black Lives Matter and the histories that have influenced and continue to shape the movement.
∞ mile's 2016 Art & Race Series
edited by stephen garrett dewyer, Ryan Harte, and Jennifer Junkermeier, with Rebekah Modrak, Wihad Al-Tawil, and Aaron Foley
infinite mile, in partnership with the University of Michigan Penny W. Stamps School of Art & Design, has been publishing pieces that address art and race, following a year on art and gentrification. As infinite mile states, gentrification, "along with the increase of race-related police brutality throughout U.S. cities, along with an increasing loss of basic civil and human rights for many, sets the stage for what seems like a logical next step for infinite mile's next series. … With the current issues brought to the foray, art and race seemed the most relevant and critical topic for series number two."
4 Self-Care Resources for Days When the World is Terrible
Colorlines: Miriam Zoila Pérez  July 7, 2016
"Caring for myself is not self-indulgence. It is self-preservation, and that is an act of political warfare."

— Audre Lorde
Issac Kaplan, "Groundbreaking Photographer Carrie Mae Weems Wins the 2016 National Artist Award". Artsy.net, Feburary 24, 2016. https://www.artsy.net/article/artsy-editorial-groundbreaking-photographer-carrie-mae-weems-wins-the-2016-national-artist-award ↩