by Benjamin Spalding
Driven by a love for photography and sparked by a musical crush on Björk, Justin Levesque's ICELANDx207 uses film and audio to address the similarities between Iceland and Maine as well as what it means to exist in a liminal transitory state as experienced through international shipping lanes. Through a Maine Arts Commission grant, Levesque was allowed to accompany an Eimskip commercial vessel on the Green Line, a shipping route from Portland, Maine, to Reykjavik, Iceland, where he photographed the crew and created a daily podcast from collected audio and interviews.
ICELANDx207 has proliferated into a rich multimedia project examining a wide range of topics from the economic impact of Eimskip shipping in Portland to how both locales are able to negotiate contemporary cultural aesthetics beyond the trappings of novelty and visual lineage.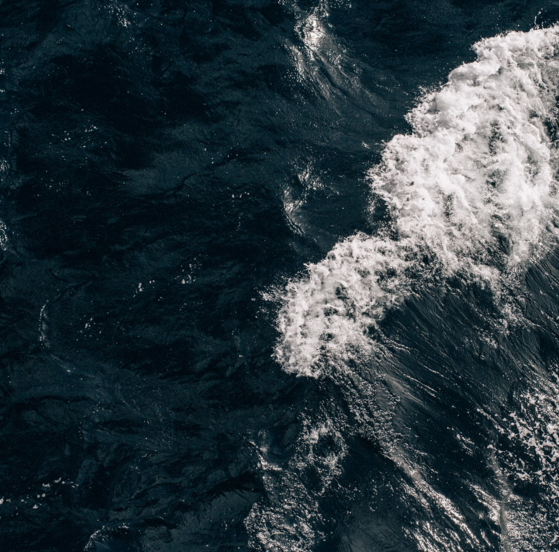 Benjamin Spalding: How did you come to conceive a project that involves both Maine and Iceland? Had you been to Iceland at that point?
Justin Levesque: Essentially, it all started with a Björk concert at Carnegie Hall in New York City in March of 2015. I've been very candid about that from the beginning, my long-term obsession with Björk and how this has evolved into a larger appreciation in exploring Iceland. [I was in Iceland] in May of 2014, and then in November of that same year. I continued this course of Icelandic research into March when I saw Björk's exhibition at MOMA with VIP access. It was crazy! I had tickets to the opening concert of her tour at that time and she came across really nervous and vulnerable as the whole album was about her breakup with Matthew Barney and it was just really emotionally charged.  Before going to the show, I was in a bar with a friend who had visited Iceland with me and she mentioned how weird it was to see these iconic Eimskip containers on the Portland waterfront, as if Iceland had followed us home. And that was the sentiment that really drove this project along: Iceland following me home. This really stuck with me and I wondered what that meant.
At that time, I was suffering with client work and wanted to focus on my own practice and instantaneously, I had the project in my head, I knew what I wanted to do. I wanted to investigate Iceland's presence in the Portland waterfront. I also imagined that there was probably an Icelandic contingency of people living here. I wanted to take their portraits and wondered, what does this cultural displacement and exchange mean? What does the terminal being revitalized mean? What is the impact of this new exchange on the Maine economy? And beyond this, Eimskip's presence is something that impacts all us, even though we may not be totally aware of it. These sentiments were all tied into the formation of this project.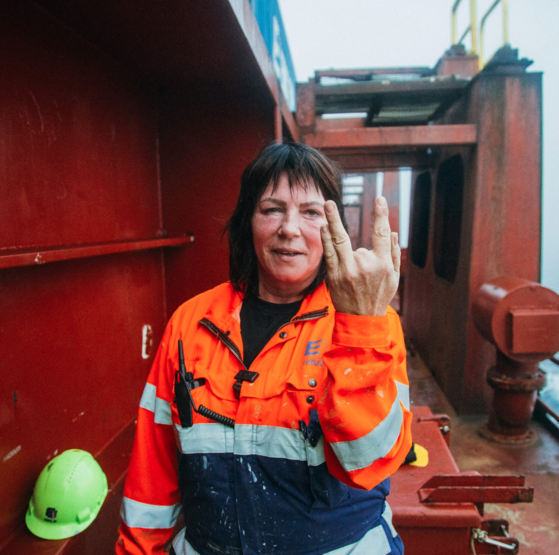 BS: How did you form this project?
JL: I applied for the Maine Commission grant to make photographic documentation of being in a transitory space. Eimskip accepted my proposal to join the crew of the vessel for an independent artist residency while in transit on the Green Line. I traveled nine days across the North Atlantic from Portland to Reykjavik, recording interviews with the crew for daily podcasts, taking photos and participating in certain duties. I created an 11-episode podcast that ranged from boarding the boat in Portland until our arrival in Iceland. I interviewed people daily, focusing on their experiences with topics ranging from negotiating a family life when living in a transitory space to what it's like to be captain, or to play any role on such a major vessel. I also recorded myself doing certain tasks onboard like climbing down ladders to check on the containers and helping out certain crew. Each podcast was recorded, edited, and uploaded on the same day. As I soon learned, time passes strangely at sea.
You can hear a clip of Justin interviewing the captain of the vessel here.
BS: What's the background of the Eimskip company?
JL: Eimskip is really the very first shipping company and the biggest in Iceland, and furthermore, an important symbol of Icelandic national identity. They were originally stationed in Norfolk [Virginia]. In 2013, they moved their headquarters to Portland, Maine, which was a big deal. Partially, it's been said that there's an affinity for Maine, given similarities in the the landscape, culture, and weather. But it's also a much shorter trip to the states and Portland is an easy city for the crew as it's right on the water.
BS: Can you talk about your role in straddling a project between both Maine and Iceland and how you negotiate your relationship to commerce and funding?
JL: There were many entities that had some sort of involvement with this project, ranging from the Maine Arts Commission to working with a large-scale company, down to negotiating my role with the crew at sea and trying to find a space of creative autonomy. So for me, it was as much about making the work as it was about how I was able to insert myself within the intersection of all these individuals and still make work that resonated with what I wanted to explore in making this project.
It's important for me to say that I received no direct financial contribution from anyone involved, which was one of the main points mentioned in my review by the Maine Arts Commission: how do I, as an artist, maintain a certain amount of integrity, autonomy, or lack of censorship through this process of working with a company? I've had full freedom to show or make images based on however I see fit from all sides, with very few restrictions of what I could not record or photograph. Again, it's about autonomy as an artist, and I'm fortunate to be able to do what I like within this capacity. It was important that this project give me some latitude rather than being tied to a larger economic entity.
When I made the podcast episodes, no one said to me, "Oh you know, cut this out," really, there were only a few things they asked to refrain from talking about, specifically the cargo inside the containers on a ship and that's really it.
BS: What goods were being transported?
JL: Well, honestly they didn't even tell me. Really, I could talk about Iceland, Eimskip, and Maine all day, but it's through shipping that this project had really struck a nerve: examining a state of being in transit, especially in terms of two locales that are negotiating regionalism, history and their own mythologies in different ways.
BS: It's more than just how commodity moves through the world?
JL: Yes. Rose George is the author of this great book The Ninety Percent of Everything, which I was thankful to have read after the project, as she echoes many emotions I was expressing in the podcasts while in transit. She talks about certain universal sentiments that get stirred up at sea. And there's something I think that was nice about the affirmation that it wasn't just me — that there is this condition of being dislocated from land and being located in this transitory space in the middle of the ocean.
The Green Line shipping route is the liminal space exchange. It's a site of very specific interaction between two spaces that takes place in a body with its own set of rules and parameters. At sea, ships function as their own floating countries, so there's this strange insular feeling of sovereignty while being aboard. Also, there's an incredibly discordant sense of time: one day at sea is like three days on land. Part of the process I was thinking about in making the images is how do you make images that show this strange flowing of time? How does or can one demonstrate being in this spaces either through audio or visual documentation?
This is also about location and how identity is formed through space and experience. The other day, I was talking to a friend about regionalism, and in some way, I realized I had to go to the middle of ocean to actively do that. To see how Maine's thread of connectivity exists beyond its boundary, how I make work about or negotiating regionalism without the feeling of "tourism" or "novelty."
BS: Both these spaces are prone to this sort of outside attitude, right?
JL: Yes, as both of these spaces exist in an image saturated space of mythology. In making a new perspective, I had to not be in these places, but to experience a place in between them. And of course, Maine has lines of connectivity that extend throughout New England, so you still come in contact with a great amount of regional mythology in traveling anywhere nearby. But at sea, this acts like a scientific control, an area I could explore as a way to make images or document and experience within a neutral space — to ask questions regarding both regions while not being physically in either.
BS: In terms of locale, did you notice any similarities between Iceland and coastal Maine?
JL: Yes, totally. They're both austere and harsh and there's also this rapidness in how the weather changes. You can be in complete rain and snow and then two minutes down the road, it'll be sunny. Wait fifteen minutes and the weather will change. The initial draw of Iceland was this raw landscape. There's no lack of abundance of Icelandic landscape photography on Instagram and I have a tenuous relationship to making work centered around that. So, for me, really, it's about the intersection of these similar spaces. The intersection of Icelandic commerce in Maine, the intersection of these two locations, which is the sea — specifically the Green Line shipping route. I am trying to focus my affinity towards Iceland in this liminal space between both locales to generate a dialogue about sharing and exchange versus the fetishizing of the landscape or the blue water.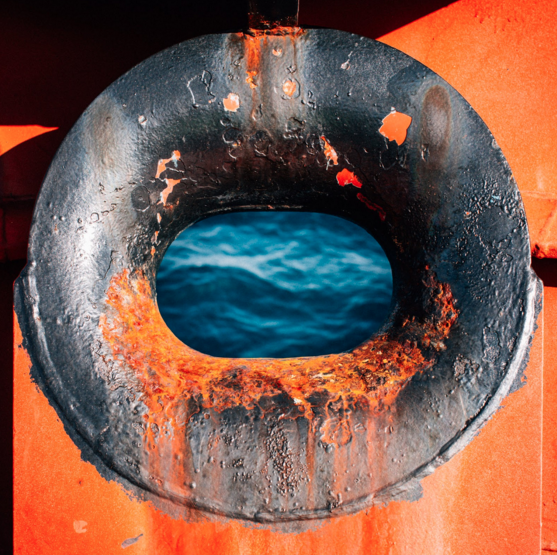 BS: What has been your experience in regards between both spaces in how they negotiate between the visually wondrous and what's been fetishized by tourism and online exposure?
JL: After the eruption of Eyjafjallajökull, Iceland really became a destination on the map. I don't know if we need to have natural disaster, but extreme circumstances are culturally binding. It's great to think that Maine has the same sort of probable magic aspect to it, but this is the trouble, right?  Maine has always been "Vacationland," an aesthetic that has been intrinsically linked to the fantastic. Unfortunately, when the fantastic becomes fetishized, it becomes harder to find. When I look at intersections between these two spaces, it's something that is hopeful for me, in that they highlight that possibility is important. If you can pull that thread out of possibility, in whatever situation, and if that vein leads to imaginative or fantastic ideas, then that's really enough.
---
Justin Levesque was recently awarded a Kindling Fund grant to further this project, which will be exhibited in conjunction with the 2016 Arctic Council meetings hosted by the Maine North Atlantic Development Office in Portland, Maine (October 4–6, 2016). To learn more about ICELANDx207, visit  http://icelandx207.com/
Levesque has some photographs on display at PhoPa's SEEING THROUGH: Maine Photographers 30 and Under through February 13, 2016.
PhoPa Gallery
132 Washington Avenue, Portland, ME | 207.517.0200
Open Wednesday–Saturday 12pm–5pm, First Fridays 12pm–8pm. Free.