TEMPOart, an organization bringing temporary public art projects to Portland, has announced a summer line-up of work by three Portland-based artists, John Sundling, Christina Bechstein, and Christian Aaron Prasch.
UNDER REVIEW asks artists to "respond to the relevance and meaning of the 'American dream' in today's socio-political climate, and to commemorate the one-year anniversary of TEMPOart's inaugural project in Lincoln Park, Judith Hoffman's The American Dream, which will remain on view through the summer."
Sundling, Bechstein, and Prasch were selected by a panel of local arts professionals including Stephen Benenson, Rachael Harkness, and Justin Levesque. Each artist will be installing and exhibiting their work for one month this summer.
The initial proposals for the projects are below. We're looking forward to seeing how each of these artists activate public space and how they'll be able to engage audiences in a more rigorous discussion of what the "American dream" means today.
JOHN SUNDLING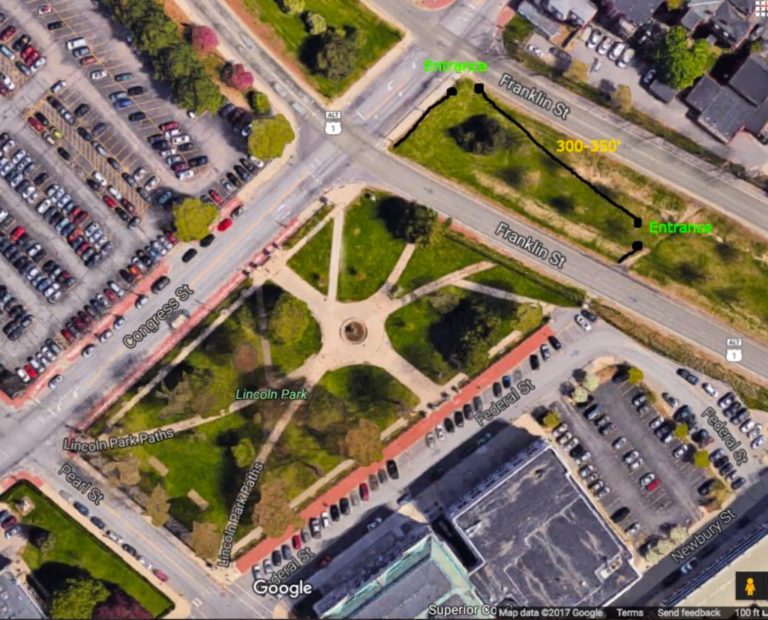 In June, John Sundling will address the original boundary of Lincoln Park, as it was before the existing communities were razed to make way for Franklin Street. Sundling is interested in exploring these lost physical and social spaces via the visual language of temporary sculpture and ephemeral materials.
Sundling is an artist and designer, working in diverse disciplines including floristry, set design, sculpture, curation, and custom fabrication. His sculptural work has primarily been large-scale, often outdoors with an emphasis on the effects of time and nature on the pieces. Sundling is most interested in the blurry edges of his practices and how they inform each other.
CHRISTINA BECHSTEIN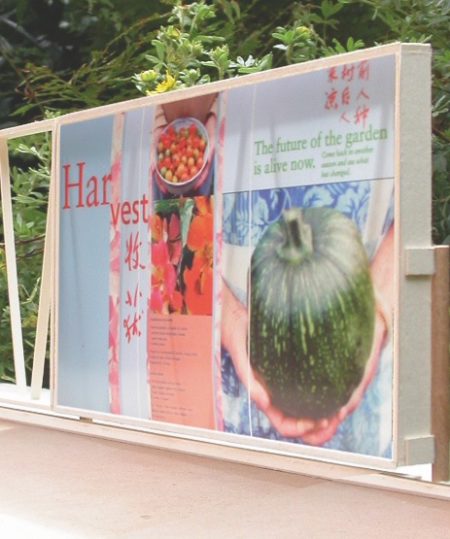 In July, Christina Bechstein will collaborate with gardeners, neighbors and friends from all over the world at the Boyd Street Community Garden and Cultivating Community. She will gather drawings, recipes, and growing patterns from diverse voices to create an aesthetic landscape to remind us of the importance of tending to our earth and our collective dreams.
Bechstein is an artist, mother and educator who has taught in art, design, and architecture programs across the United States. Her art practice is interdisciplinary and collaborative in nature, encompassing and overlapping such fields as social sculpture, large scale community-based public art, activism, sculpture, textiles, film and performance.
CHRISTIAN AARON PRASCH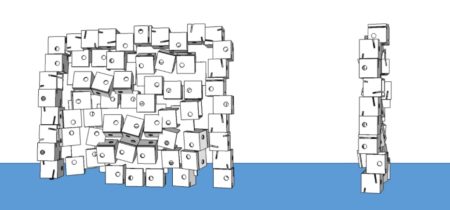 In August, Christian Aaron Prasch will install an interactive sculpture in Post Office Park that occupies the space as either a wall or a community gathering space. The artist will create an arena that spurs us to consider together how we should utilize our resources.
Prasch is a design professional in the Engineering and Infrastructure Group at the Portland Amec Foster Wheeler office. He has worked in Los Angeles with Michael Maltzan Architects, ProtoHomes, Design Hunter LA, and Kim Lewis Designs, and earned his Master's degree from Columbia's Graduate School of Architecture, Planning and Preservation. Prasch strives to instigate constructive interaction and community relationships through his design, and he treats play and experimentation as his most important tools for developing and realizing his work.