by Jenna Crowder
"What other arts journals do you read? What else should I be paying attention to?" Emily Dennis, co-founder of Pine Pitch Press, asks me at an installment of Word Portland. It's a good question, and as I list off a few online journals I read regularly, she suggests I make it more public, which is smart. To start off what may be a regular reading list of thought-provoking online pieces as suggested by various interesting artists, writers, critics, and thinkers, here are a handful of pieces I've appreciated recently.
Pelican Bomb

Come Get Me: An Interview with Kim Vaz-Deville, by Cameron Shaw
Cameron Shaw, Pelican Bomb's Executive Director and founding editor, was recently named one of five inaugural fellows in a pilot program through a partnership between the Robert Rauschenberg Foundation and Art in America. While Pelican Bomb covers art in New Orleans (and beyond), they also put on exhibitions, support local art and budding art collectors in New Orleans, and host critics-in-residence. Shaw's super-smart interview with Kim Vaz-Deville is part of an exciting "exploration of parties as sites of identity, resistance, and desire".
BURNAWAY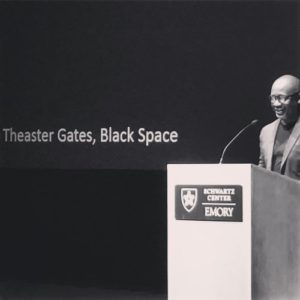 Two Takes on Theaster Gates, by Carl Rojas and Jovanna Jones
When Ashleigh and I were researching what we wanted The Chart to be, one journal we kept coming back to for form was BURNAWAY: they do a lot of things we find interesting, such as multiple views on the same work, artists on art, and discussions on theory in practice. "Two Takes on Theaster Gates" is a great example of why it matters to get more than one take. As a bonus, check out the Q+A by Sara Estes addressing the ever-important question, "How Do I Start Writing About Art in a Small Town?"
arts.black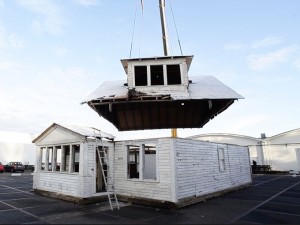 Transplant Exploits: Detroit's Savior Complex, by Taylor Renee Aldridge
I've mentioned arts.black here before, after hearing Taylor Renee and Jessica Lynne speak at Common Field's Hand In Glove convening in Minneapolis last fall. Since then, their journal of criticism from Black perspectives (with a mission to use accessible dialogue in arts journalism as a tool) has been a consistent browser tab for me. Aldridge's piece on storytelling and the ethics of narratives is one strong example among many compelling and critical essays, interviews, and reviews on the site.
Temporary Art Review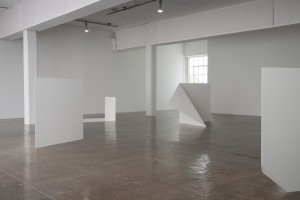 Affectless Minimalism, Parts One + Two, by Zachary Rawe
Temporary Art Review provides an example of an "anti-profit" model of online publishing that I find fascinating. (You should read about it here.) The journal is ambitious, covering work and ideas globally, including this two-part essay in which Rawe questions the history and legacy of masculinity in minimalism — how we approach it and how we critique it — to look at autonomy, queerness, gender, and privilege.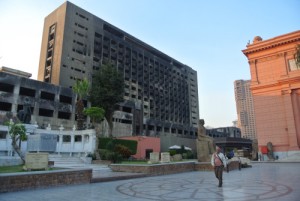 Cairobserver
Our Cities in Five Years, edited by Mohamed Elshahed
Cairobserver is a bilingual journal on place, architecture, and urbanism I discovered while living in Cairo. As Elshahed mentions in his five-year recap, Cairobserver fills in incredibly important niche in a sprawling city of roughly twenty million. "Our Cities in Five Years" looks at the transformation of five cities in the Middle East over five years through the eyes of artists, architects, urbanists, and cultural entrepreneurs and lends some global perspective on infrastructure, cultural heritage, and the ever-ubiquitous gentrification.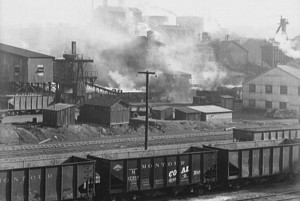 Jacobin
The Anthropocene Myth, by Andreas Malm
While this isn't arts-related directly, I'm a long-time fan of Jacobin and working on a large-scale opera about the mythology of climate change has me interested in the research and debate around the existence of the Anthropocene. Malm's piece smartly examines the role of capitalism in climate change and expands on the not-discussed-enough idea of environmental inequality as it relates to global warming and responsibility.