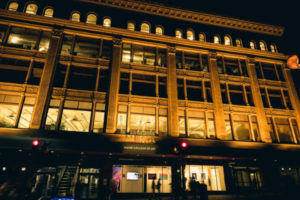 Collect, MECA's 2017 Art Sale
Collect:  MECA's Summer Art Sale 2017 provides a rare opportunity for art buyers to invest in original art by emerging artists and established professionals while providing working artists with a sustainable future. The sale features a wide range of artists with ties to the MECA community, including MECA students, alumni, faculty, staff, and others  A sample of participants include:  
Angela Adams, Marian Baker, Cat Bates, Kim Bernard, Donald Best, Phillip Brou, John Bisbee, Anne Buckwalter, Emilie Blum, Diane Dahlke, Michel Droge, Nicole Duennebier, Connie Hayes, Lindsay Hancock, Alison Hildreth, Jamie Hogan, Ayumi Horie, Anne Ireland, Honour Mack, Janet Manyan, Daniel Minter, Kari Radasch, Celeste Roberge, Miles Spadone, Dietlind Vander Schaaf, Shoshannah White,
and many more.  Please visit our website for more information and a full list of participating artists at
www.meca.edu/collect
.
Open to the Public June 29 – July 1
The Art Sale is held in MECA's Institute of Contemporary Art (ICA) within the Porteous Building, 522 Congress St, Portland, ME
Shop:  10am-6pm, Thursday, June 29
Shop:  10am-6pm, Friday, June 30
Shop:  10am-6pm, Saturday, July 1
---
What
Art Sale
When
June 29, 2017 10am through July 1, 2017 6pm
Where
Maine College of Art, ICA
522 Congress St., Portland, Maine 04101
http://www.meca.edu | 207-775-3052
Open Hours: 10am-6pm
Cost
Free Admission
---