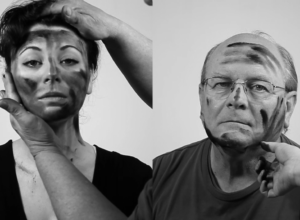 Screen – Pop Killed Culture
From popkilledculture.com:
"Why did Pop Kill Culture?
Because it seemed like the logical thing to do.
No.
To prove that it could.
No.
It had nothing better to do on a Friday.
Probably.
No one really knows how or why it happened.
But here you are.
This is about touch and time, creation and decay.
This is about getting under your skin and leaving the marks to prove it.
I have no political agenda.
I don't care what your IQ is or what you got on your SATs
I don't care if we agree.
I care that you have an opinion.
I have no interest in a revolution.
I want you here in the flesh groping through my world.
Pop Killed Culture."
---
What
Exhibition
When
June 13, 2017 through September 18, 2017
Where
Center for Maine Contemporary Art
21 Winter Street, Rockland, Maine 04841
http://cmcanow.org/event/screen-pop-killed-culture-my-body-is-your-body-is-everybody-is-nobody/ | 207-701-5005
Cost
$6 General Museum Admission
---